Achieving Higher Organizational Performance and Managing Change
Since 1996, we have carried out several mandates in the area of organizational audits, performance improvement and support to public institutions, institutional strengthening, and public administration reforms in more than 30 countries.
Since opening in 1996, our firm maintains a deep commitment to our clients, putting forth the right resources and teams to ensure your needs are met and your project is managed most effectively and efficiently with highly satisfactory outcomes.
Our approaches and methodologies provide a comprehensive set of knowledge, skills, analytical, and implementation tools, so that the right tools and work programs can be selected for the specific project requirements and circumstances.
We have a strong record of accomplishment in assignments focusing on the following main areas:
Organizational Performance Enhancement
Change Management

Human Resources Management

Remuneration

Training & Development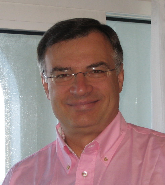 Constantin TEMCHEFF
Elif BELGEN
Ronald CLUTZ
Dr. Louise PICHÉ
André HADDAD
Neil CONWAY
Dr. Caroline TEMCHEFF
Mohamed SIOUD
Dr. Malle FOFANA
Bernard LAFORGUE
Dr. Bernard DEMERS
Danièle FRÉCHETTE